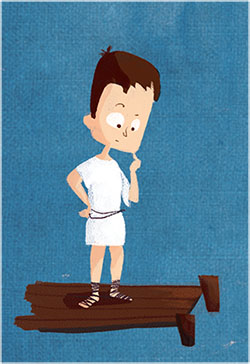 10 Mai

PopCorn MagazinePopCorn Magazine

I illustrated a game for PopCorn, a cinema's magazine for children. Each issue is about a film, and it is clearly understanble for children. In this issue, I illustrated a game about Jason and the Argonauts.

If you want to buy, you can do this here or find it in bookshop!

Publication in May 2015.

Réalisation d'un jeu pour le magazine PopCorn, revue consacrée pour les enfants sur le cinéma. Chaque numéro présente un film d'anthologie, l'analyse tout en étant accessible aux enfants. Dans ce numéro, j'ai donc illustré un jeu en rapport avec Jason et les Argonautes.

Pour les curieux, cette revue peut se commander sur leur site ou se trouver en librairies!

Publication en mai 2015.